Some sad news to pass along this week for fans of the TV show "Dog The Bounty Hunter." TMZ reports Dog's wife Beth is going over treatment options as her cancer has returned and they say it's serious. TMZ says she was rushed to surgery this week after there was a blockage in her throat making it difficult to breathe.
It's not the first time she's had to fight the fight. This clip is from last year. It's not often you see Dog cry, but you can tell Beth is a fighter.
My wife Christine and I are sorry to hear this news and we wish Beth all the best. We all met when I interviewed both to them on CBS Television in Los Angeles a few summers ago. Beth comes from a family of strong women and fighters. So, if anyone can kick this, Beth can. We will be sending prayers for a full recovery.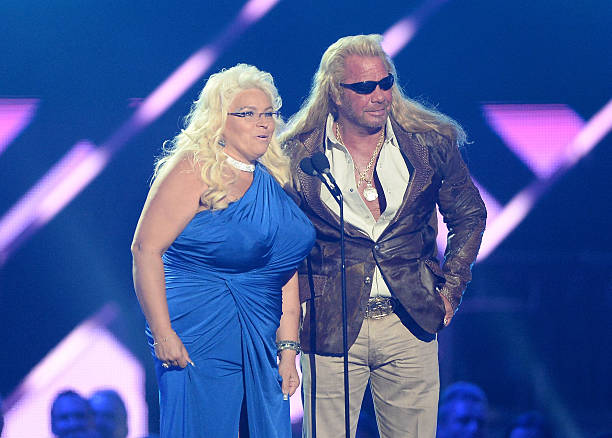 Rich Fields is a veteran radio broadcaster who is best known for having been the Announcer on the Price is Right. He is also an Emmy Award winning Meteorologist .