Here is a collection of photos, stories and links you heard MJ mention on the air recently! To listen to today's show, check out The MJ Morning Show Podcast!
May 14, 2021
This youth football player got totally knocked after doing a drill.
May 13, 2021
A mom rushed her baby to the hospital after thinking he had a hole in her mouth… Turns out, it was just a sticker. You can see the picture here.
Michelle in front of a pole dancing place.
Here's the mugshot of the man who tried to use a taxi as a getaway vehicle.
Here's the mugshot of the man who shot fireworks at his neighbor's house. Then, he was busted with meth. Check it out here.
May 12, 2021
A woman got kicked out of Six Flags for her shorts being too short.
A gas station is in trouble for price gouging. The story is on WEAR-TV.
NSFW: Make sure to change your screen name for court, people… (Warning: Graphic language)
Folks, don't fall for this…
May 11, 2021
Michelle in front of a pole dancing place
Froggy found a dead bird on his recycling bin. This might have been a message from his neighbor.
Looks like Fester valets cars at Disney World's Polynesian Resort.
Yikes.
May 10, 2021
This Ohio Senator got busted for being a Zoom call while discussing distracted driving… while being a distracted driver.
May 7, 2021
This is something out of Grand Theft Auto. This man stole two cop cars in Cocoa, FL. Here's the story from WESH Orlando.
Matthew Perry is being exposed for matching with a 19 year-old on the dating app, Raya. You can watch that video here.
What in the world is in Roxanne's drink? Her husband, Dig Doug, made her a shake. This is what she found in it.
Here's today's first Morons in the News. This man allegedly stole a trash truck and drove it through glass doors of a moving walkway at an airport in Pittsburgh. You can see his mugshot here.
May 6, 2021
A Yulee Middle School student is claiming her teacher needs to stop "sexualizing 14 year old girls" after he teacher said her breasts were "hanging out for the world to see" in a school dress code issue. She spoke with News4Jax.
This woman is accused of racing through her ex-boyfriend's funeral. You can see her mugshot here.
May 5, 2021
That's one way to defend yourself from robbers
Creep Alert at the Phoenix Airport.
This TikTok user, @nivinejay, says she matched with Ben Affleck on a dating app.
May 4, 2021
Is this a joke?
This woman is claiming she just had the worst experience at a beach in Hawaii.
If you're ever having a tough day, at least you aren't the guy who got a tattoo of his radio station logo and got fired the next week. You can see that here.
May 3, 2021
Froggy has another problem with MJ's new ice cream video. You can watch that here.
How does a person keep doing this?
A U-Haul is probably the worst get-a-way vehicle. You can read the story here.
This semi-truck driver choked on fruit and then crashed. You can read the story here.
Friday, April 30
This man tried smuggling drugs in his prosthetic leg. Additional charges are pending for his hair. View his mugshot HERE.
Thursday, April 29
Yikes.
Wednesday, April 28
Check out this creepy house
Monday, April 26
These gender reveals are getting out of control. Here's the video.
This is crazy.
Holy Crap! Check out this soda bottle missile launch:
Real or Fake?
Friday, April 23
This turtle smashed through a driver's windshield on I-95 in Daytona
Wednesday, April 21
The Debut Of The 'MJ Morning Reflection'
https://livestream.com/bbgi-tampa/events/8680855/videos/220218547
Tuesday, April 20
Monday, April 19
MJ's BS detector is going haywire on this one.
This doctor was watching a movie when his Tesla crashed into the back of a cop car. You can see that here.
Friday, April 15
People are loving this photo of MJ's dog on his Instagram.
Here's the bobcat attack caught on video. (Warning: Explicit Language)
VIDEO: Who fought Steak-umms: Mike Tyson or Neil deGrasse Tyson?
Tuesday, April 13
This UK woman has Poland syndrome, which means one breast is smaller than the other. See the more here >> 
Looks like people don't want to work as much anymore
Monday, April 12
Another Karen spotted at a gas station.
Friday, April 9
No tricks, my friend.
The lady with the world's largest fingernails has finally cut them.
Ouch.
Thursday, April 8
That would be tough to chew.
The difference between low rise and high waisted jeans. (Warning: Explicit Language)
Tuesday, April 6
Sounds like a pretty disgruntled employee… This is the guy who crashed through a Walmart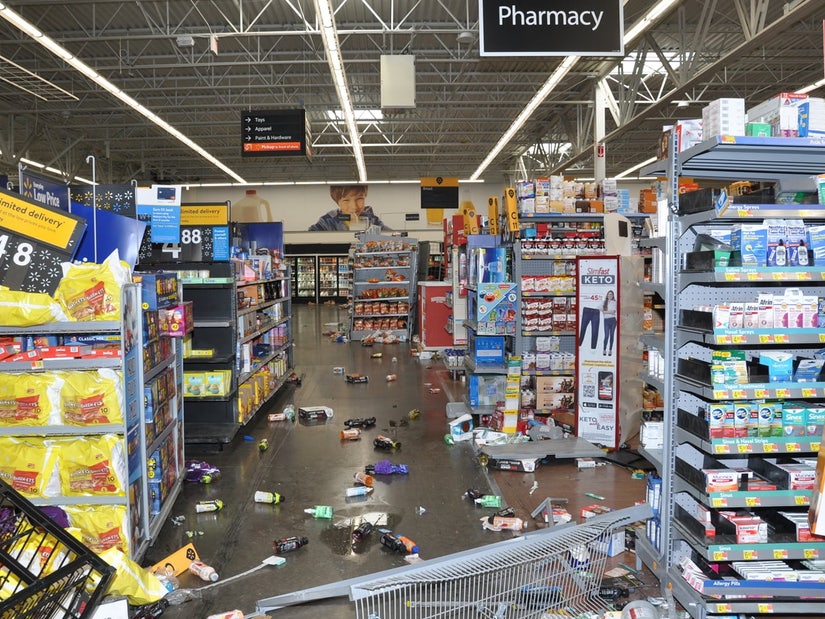 (Courtesy Concord Police Department)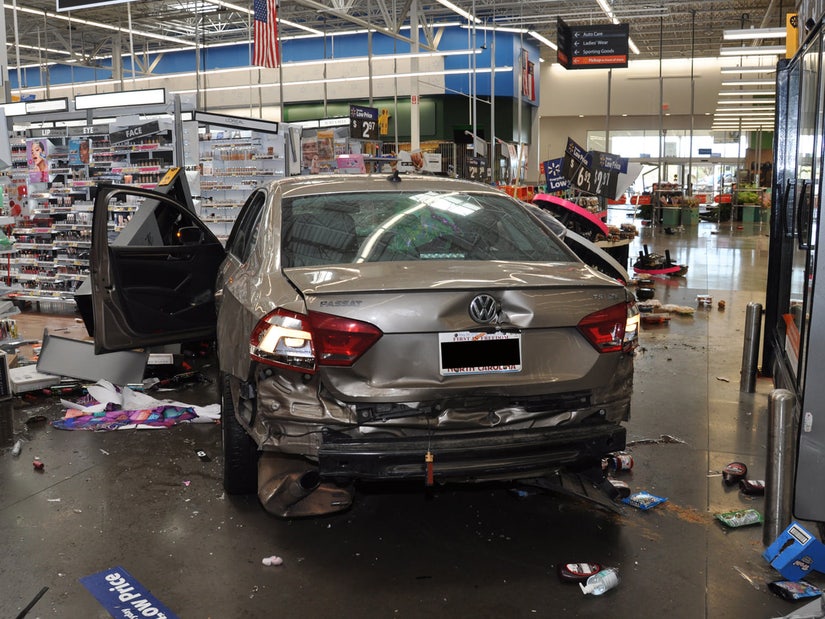 (Courtesy Concord Police Department)
Here's the pizza MJ talked about this morning.
Invisible badges do not work.
Monday, April 5
Trey Cornwell, the Florida man who stole an ambulance and is now being charged with Grand Theft Auto.
This woman got a botched Botox surgery
Friday, April 2
Yo Quiero Taco Bell
Deer accidents are the worst
Another reason why Fester hates gender reveals
Thursday, April 1
I don't think she wanted this much mayonnaise (Warning: Explicit Language)
Here's the Pizza Hut Karen (Warning: Explicit Language)
Wednesday, March 31
Bruce Arians announced that he got a celebratory Super Bowl 55 tattoo.
Monday, March 29
(Warning: Graphic content)
Friday, March 26
Thursday, March 25
On today's edition of Retail Rage Man Crashes Into Verizon Store After Disagreement – See more from the New York Post >>